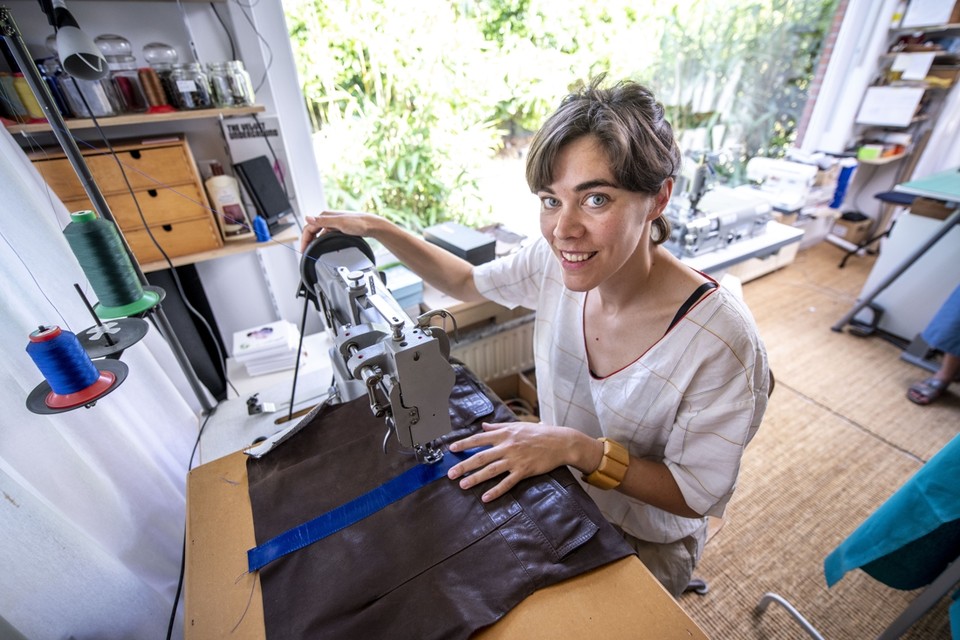 De collectie is ontworpen voor de moderne, sterke vrouw
die niet achter hypes aanholt, maar stijlvol boven de massa uitsteekt door klasse en schoonheid.
Om een levenslange band met uw handtas in alle omstandigheden te smeden, bieden wij, boven de nieuwe ontwerpen, een vaste collectie van proven classics aan.
Alles aan de handtas is vervaardigd met het beste en meest duurzame materiaal, zodat u terecht uniek zal en mag schitteren.
Om ons engagement in de samenleving nog extra te benadrukken, wordt er via Bos+ voor elke handtas een boom geplant.
Deze handtassen zijn gemaakt voor u, speciaal voor u, en alleen voor u, door Hanne Beutels, een Belgische ontwerpster die haar merk jaar na jaar, stap voor stap uitbouwt, met oog voor het eeuwenoude huwelijk tussen tussen schoonheid en waarheid.
Hebt uw vragen over uw handtas, of bent u benieuwd en wilt u een kijkje in het atelier nemen, aarzel dan niet om contact op te nemen.
The collection is designed for the strong, modern woman, who doesn't run after trends and hypes, but rises above the masses through class and beauty.
To forge a lifelong bond in all circumstances with your bag, we offer a permanent collection of proven classics, on top of the new designs. Everything about the bag is made with the best and most durable material, so that you may and will rightfully shine. To stress our engagement in society further, a tree is planted by Bos+ for each handbag.
These bags are made for you, especially for you, and only for you, by Hanne Beutels, a belgian designer, who is establishing her brand, step by step, year after year, with a remarkable eye for the traditional marriage between beauty and truthfulness.
Do you have any questions about your bag, or are you simply curious and want to come and take a look in our workshop, do not hestitate to contact us.